Repairing a fence post - part 1
This technique is good if you want to repair a fence and just one or two of your fence posts are rotten and need replacing. You can fix just these posts and get more life out of your fence. When fixing fences, reusing your old concrete plugs is much easier than pulling out the old concrete plugs and trying to pour a new ones (which are in too big of a hole now because of what it takes to dig out the old ones). The good news is that the fence posts end up in the exact right place to reattach your existing sections of fence.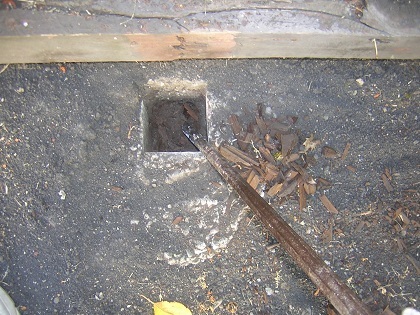 If this page has helped you in any way please consider a donation of any amount (no amount too small) through Paypal to defer the cost of web hosting. Also, please consider "+1'ing" this page. Thank You!