Wood Siding Repair - part 2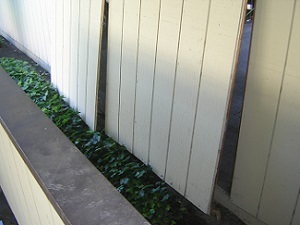 Can you guess how this happened? I'll let you know at the end but it's probably pretty obvious. The main thing about exterior wood siding repair or any trim or exterior home carpentry is that the end repair has to be sealed from moisture completely. If you don't bother to nail it up right or seal it completely then don't bother at all because it will deteriorate quickly.
If this page has helped you in any way please consider a donation of any amount (no amount too small) through Paypal to defer the cost of web hosting. Also, please consider "+1'ing" this page. Thank You!